Intertextile Shanghai Apparel Fabrics aims at providing seamless experience connecting exhibitors and visitors. In addition to the physical trade fair, we offer online platforms to help match up businesses and address sourcing needs. Product exposure and business matching capability can be maximised while both exhibitors and buyers can enjoy a user-friendly experience and enhanced sourcing efficiency. 
What to expect for visitors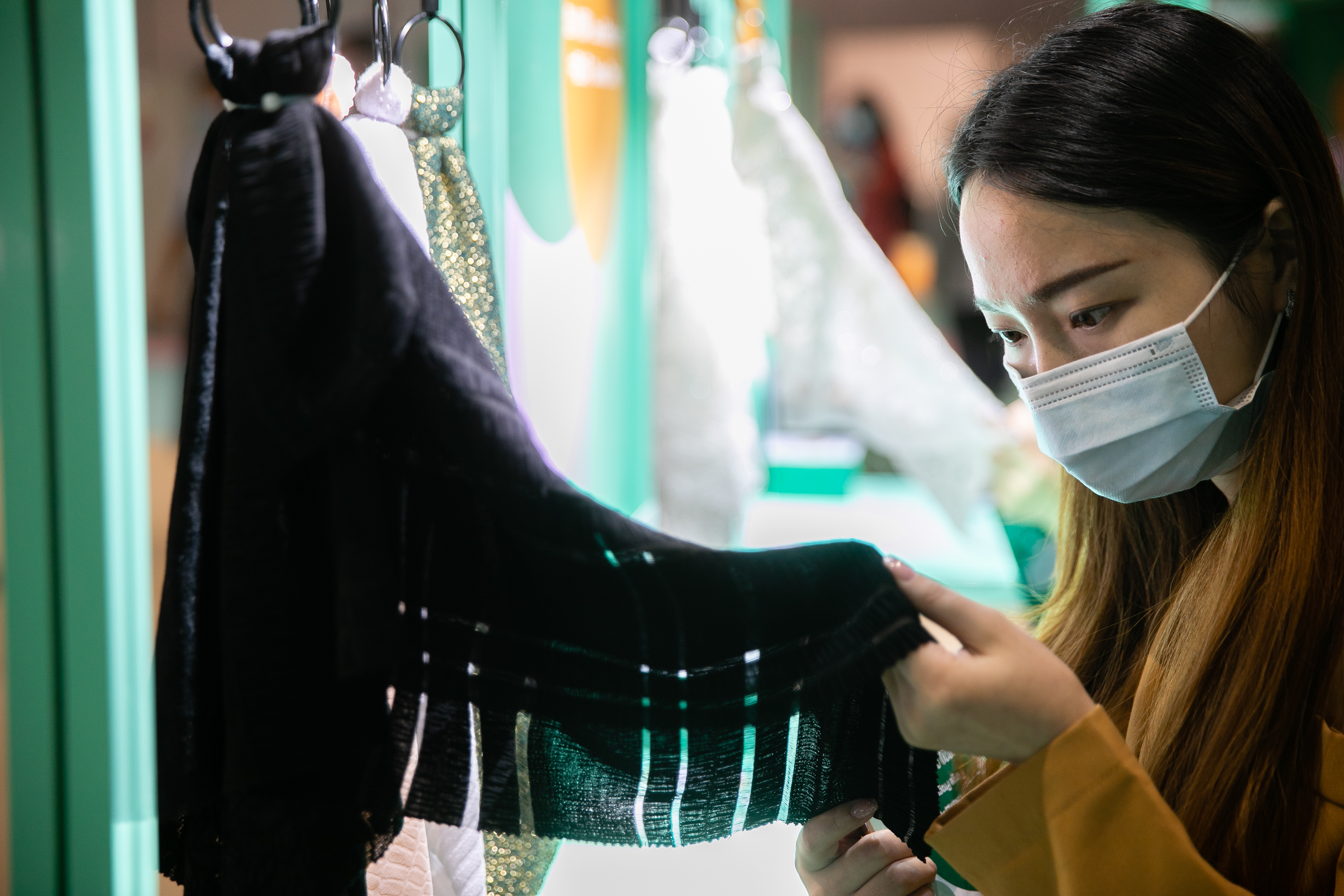 All-in-one platforms to connect both ONSITE and ONLINE international suppliers

Virtual sourcing through matchmaking capabilities for exploring new business partners
Instant messenger with video call function
Schedule ONSITE or ONLINE meeting without boundaries limit
24/7 access during the 3-day event and up to 4 weeks after the fair

Powerful Online and Onsite matchmaking platform - Connect PLUS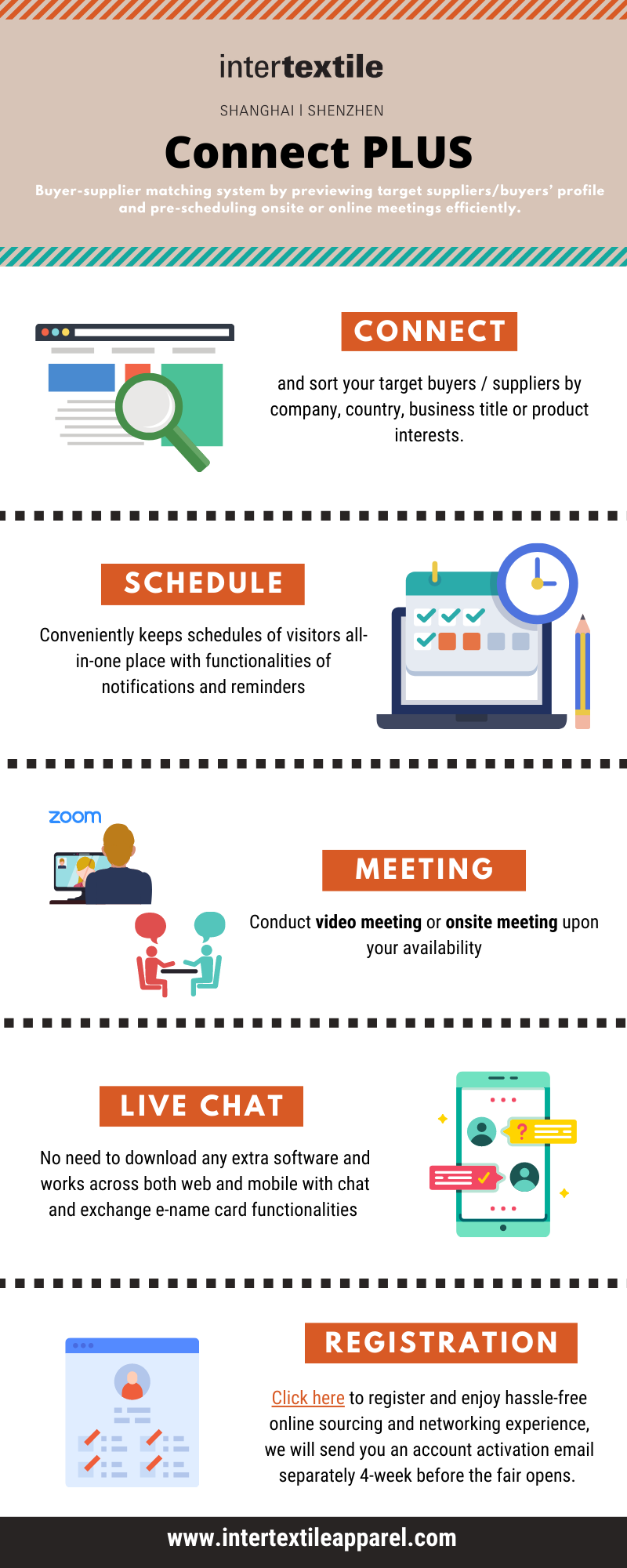 Supported by the Intertextile Mobile Application
Extend your brand presence and visibility to our visitors in the Intertextile database

Showcase your latest products as easy as posting news feeds on your social media to maximise company exposure and interacts with potential buyers
 Reach new suppliers and preview their products 
Seamless virtual sourcing with matching and sorting capabilities to connect with most relevant partners
Real-time engagement to contact and schedule meetings with potential suppliers
Hear what our online platforms users said
"Due to COVID-19, we were afraid of going abroad. We joined Intertextile's Hybrid Showcase and sent over some fancy knits for display, which are our company's most popular products. We gained around 40 new contacts – some of them are our target customers and we started talking with them via emails after the fair."
"We displayed 20 beautiful fabrics made by our valued customers, a mix of various blends and fabric constructions to show the wonderful versatility of Naia™ fibre. The showcase area looked very professional and the staff were very enthusiastic. Overall we were satisfied and had some great conversations with visitors."
"I joined the online business matching programme at the Shenzhen Edition and decided to join again for the Autumn show, as I am still unable to attend the fairs in-person. This time, I managed to meet with a lot more exhibitors via video calls over the three days, around 30 in total. The process was very efficient and I had some great conversations with new potential suppliers, making it worthwhile and productive. "
Renowned brands sourced at Hybrid Showcase