Here you can find important and useful information to prepare yourself for visiting Intertextile Shanghai Apparel Fabrics – Spring Edition and other fabric events.
Admission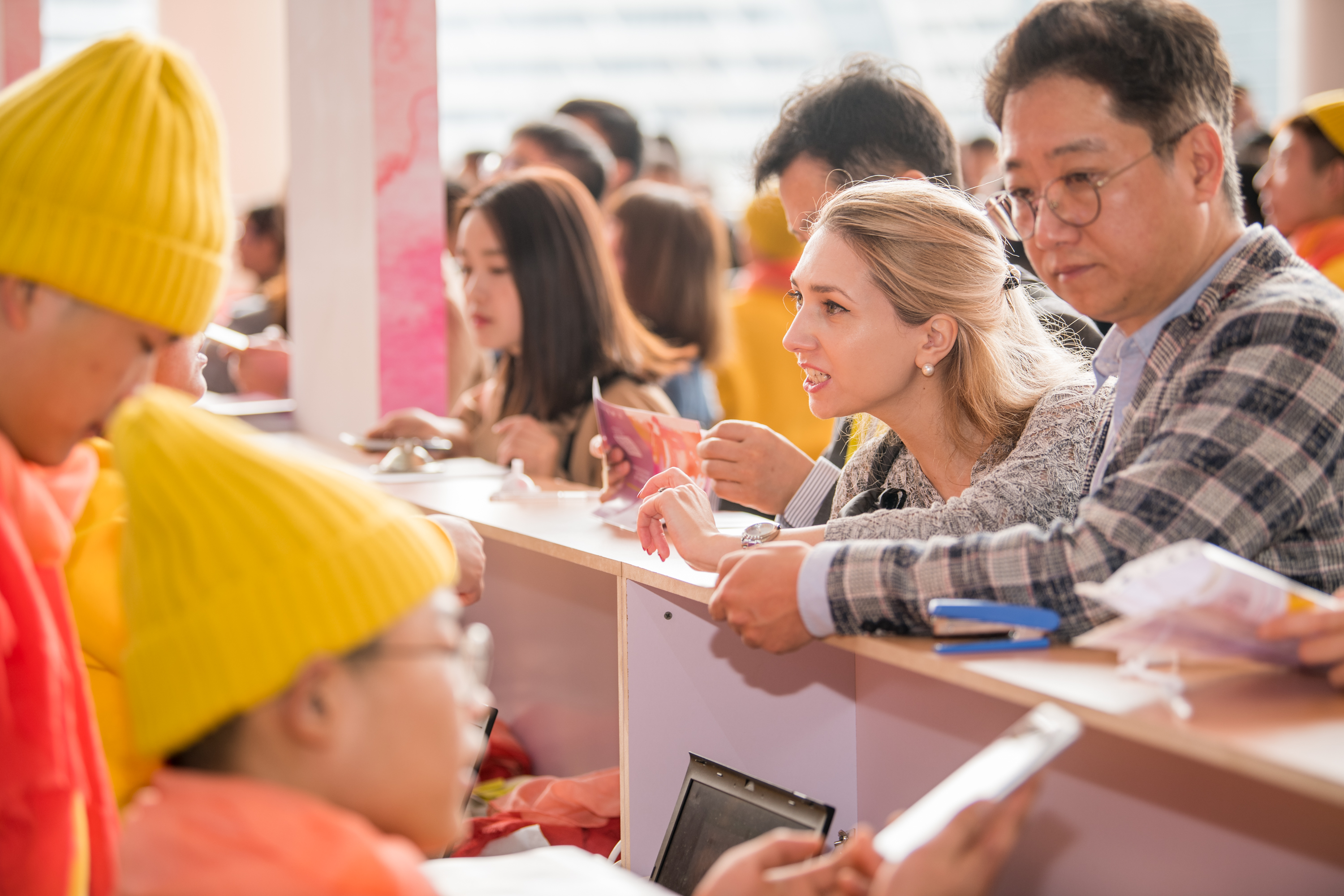 In compliance with COVID-19 precautionary measures, all fair attendees for this fabric event need to submit their real name, ID card / Travel documents and mobile number for authentication when registering for their Intertextile badge online. Any wrong information provided will not be accepted, and you will be required to register onsite again.
Intertextile Shanghai Apparel Fabrics – Spring Edition
is open to trade buyers only, and there will be no
admission to persons under the age of 18.
Who should visit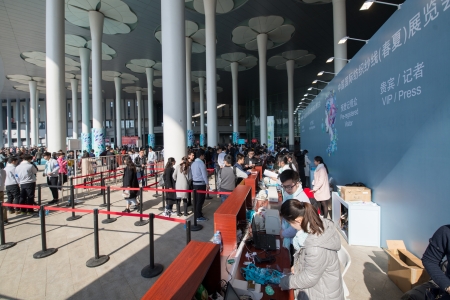 All fabrics suppliers, including manufacturers, wholesalers, retail store owners, and trading company representatives, are among the many people who visit Intertextile Shanghai Apparel Fabrics – Spring Edition every year. This renowned fabric event provides the perfect setting for fabric suppliers to show their wares and conduct business with influential members of the industry.
Garment manufacturer
Trading company
Import & export corporation
Wholesaler / Distributor
Agent
Department store
Retailer / Chain store
Buying office
Fibre producer / Spinner / Weaver
Trade association or organization
Press
Home textiles related
Designer / Interior design
Academic / Research & development / Textile institute
Others
Powerful Online and Onsite matchmaking platform – Connect PLUS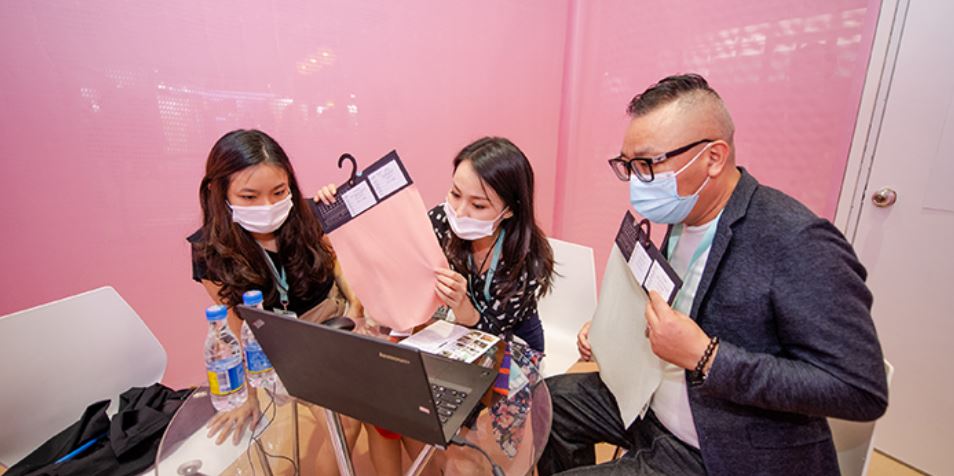 Join us NOW!
Connect PLUS will be available automatically to exhibitors and those who have pre-registered for Intertextile Shanghai Apparel Fabrics – Autumn Edition. Enjoy the many benefits our service provides right now!
VIP Buyer Business Matching
Are you mills sourcing for renowned fashion brands?
Tell us your mills sourcing requirements by submitting the online form.
We'll provide you with a shortlist of recommendations via email. Choose the exhibitors you want to meet at this textiles event, and we'll help to arrange meetings and return a schedule to you.
Hotel sponsorship for onsite buyers who completed 6 pre-arranged meetings!

*Terms and conditions applied. Visitors from Mainland China (excluded city of Hong Kong, Macau and Taiwan) are not eligible for this promotion.

Buyers Group Programme (Overseas)
Form a group and visit us to enjoy multiple benefits!
Hotel / travel sponsorship
Upgrade to Elite Buyer badge and access to Elite Buyer Club
Pre-arranged admission badges and fast track entry
Complimentary lunch coupon
Free gift and welcome kit
Invitation to exclusive networking event
Requirement: a group of 10 members or above
Who will be eligible to apply for this programme?
If you are industry players……
Industry chamber, association or media
If you are looking for fabric suppliers……
Garment manufacturers, trading companies, I/E corporations, agents, distributors, wholesalers, retailers, department stores, chain stores, or service providers from the apparel textile industry.
How can I apply for this programme?
Contact us for the latest Buyers Group Progamme Application Form.
Messe Frankfurt (HK) Ltd
Ms Eva Chung
Tel:   +852 2802 7728
Email: eva.chung@hongkong.messefrankfurt.com

Contact Us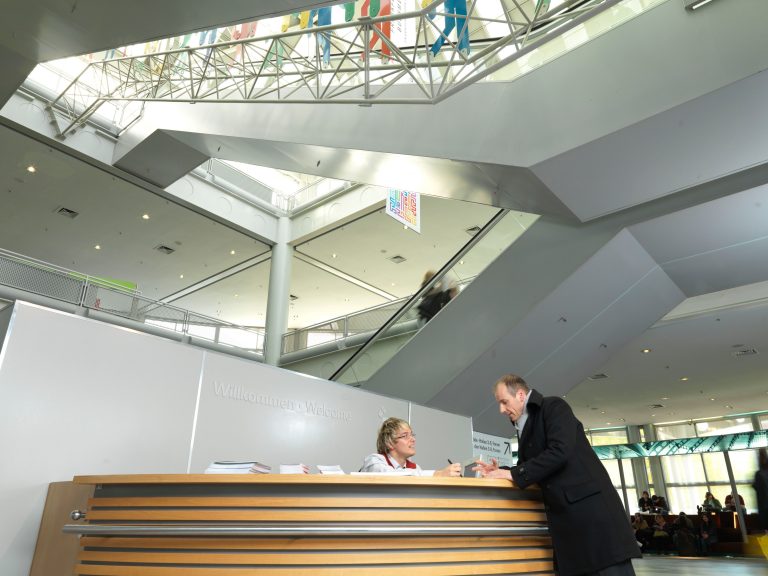 Our contacts will be happy to help you with all aspects of your participation in Intertextile Shanghai Apparel Fabrics – Spring Edition. For additional information on mills sourcing and our other textile events, please don't hesitate to get in touch.