Why hybrid?
As parts of the world start to gradually recover from the pandemic, Intertextile Apparel is playing its part in this having held two highly successful physical fairs in Shanghai since last September and welcoming over 154,000 visitors in total. The strong visitor flow validated why exhibitors wanted to participate in the fair in the first place: to maintain a presence and reconnect with the Chinese market, and let their customers know how they are surviving the pandemic especially by showcasing their latest pandemic-related innovations.
Adapting the fair to offer hybrid solutions means that international exhibitors limited by travel restrictions can also achieve these business goals while also addressing the sourcing needs of buyers, which is why the Hybrid Showcase and a range of other solutions were first introduced at Intertextile last September and returned again in March this year.
Who is it for and how does it work?
The Hybrid Showcase is a new dedicated area for overseas exhibitors who cannot attend the fair in-person. As touching and examining a fabric up close are a vital part of the sourcing process, exhibitors can display their products and brochures to onsite buyers in this area. Although smaller than the typical booth size, the booths at the Hybrid Showcase also come with audio-visual equipment to show exhibitors' product or company videos, which enhances their brand image and attracts onsite buyers to connect with them. After the fair ends, name cards of onsite buyers will be collected and shared with exhibitors to follow up and explore potential business leads.
An upgrade of the Hybrid Showcase will be available at the upcoming Autumn Edition of Intertextile: each exhibitor will have a personalised sourcing page and onsite buyers can scan a QR code displayed at the booth to access these pages, which allows them to:
View exhibitors' products and profile
Mark their favourite products
Submit enquiry / order forms
Message the exhibitors directly
Facilitating real-time communication, this interactive platform will be available during the show days and be exclusive to Hybrid Showcase exhibitors to connect them with onsite buyers.
Other hybrid and digital solutions include:
Intertextile's Connect PLUS platform and mobile app for business matching
Instant messenger and product enquiry services
Pre-event webinars and livestreams
Exhibitor testimonials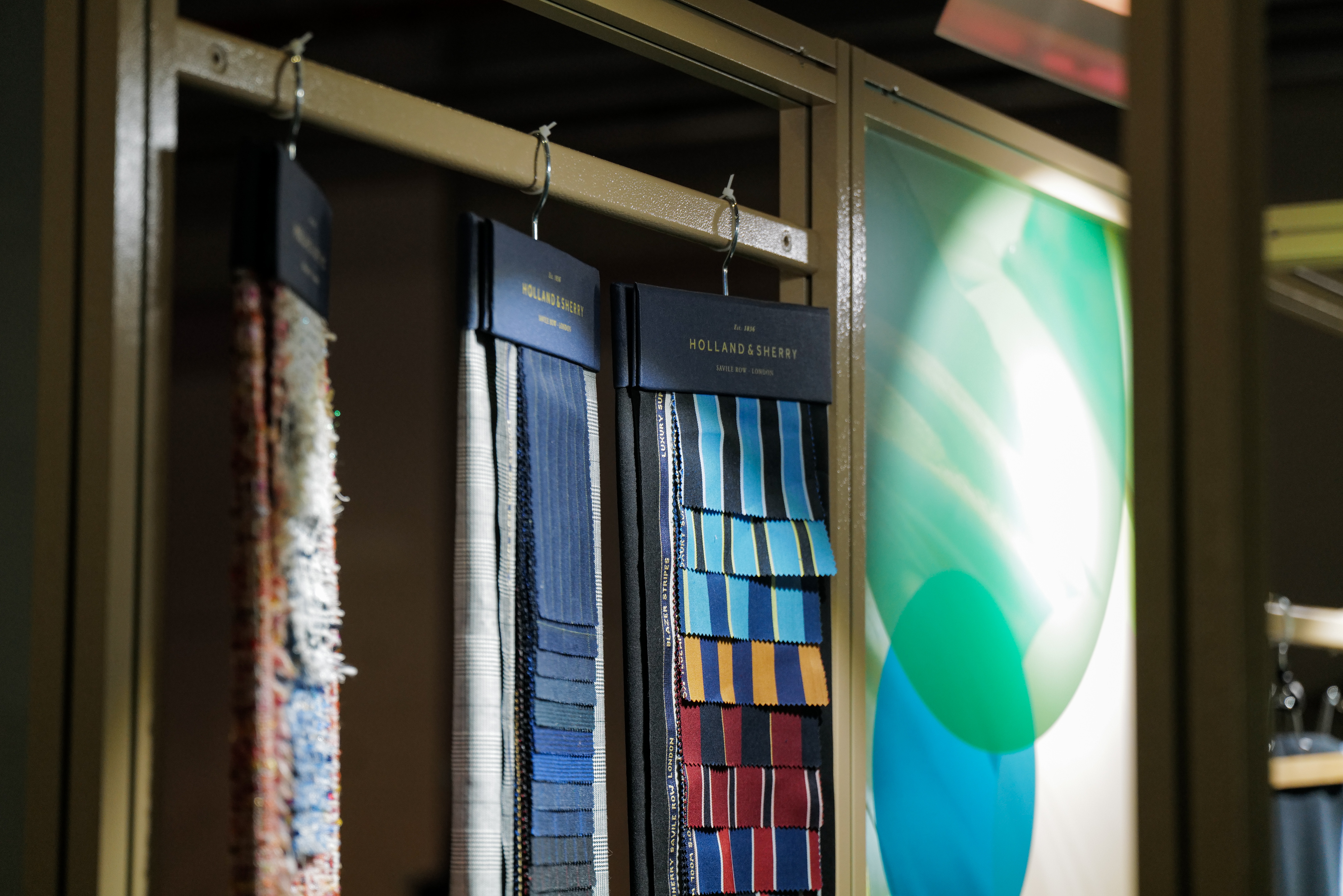 Mr Josh Lane, Regional Director of Holland and Sherry from the UK, shared why they joined the Hybrid Showcase in March: "After missing the recent editions of Intertextile last year, we were interested to see how the fair would perform following all the pandemic disruptions. Therefore we joined the Hybrid Showcase at the Spring Edition this year and sent over some of our custom-made suits, luxury apparel and ladieswear fabrics to be displayed onsite. We received many contacts which we've passed to our distribution partner to follow up. The quality of the new contacts is still to be determined although it looks like a big mix of different companies – hopefully some at least will be useful. It was valuable to be able to have a low-cost presence at the fair after such a disruptive year."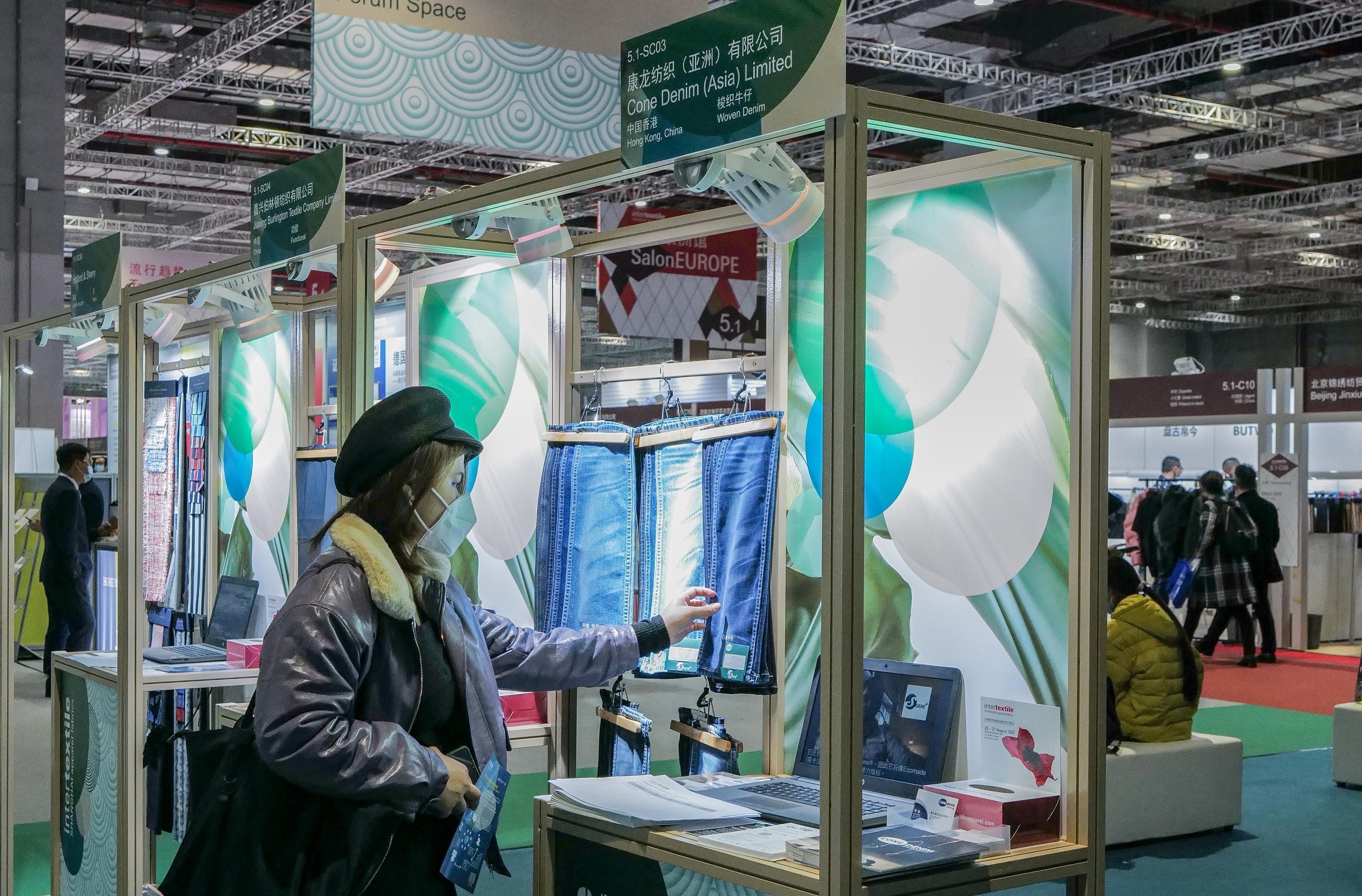 US denim manufacturer Cone Denim who usually participates at Intertextile's Autumn Edition also tried out the Hybrid Showcase. "We are happy with our location at the Hybrid Showcase – it brought good traffic when visitors passed through the halls. Compared to the Autumn Edition, our typical customers may not visit the Spring Edition of Intertextile so we don't usually participate in the fair at this time of year. However, the response we got from the fair has been much better than we expected," said Ms Carmen Chan, Senior Director at Cone Denim.
"Although the booth size at the Hybrid Showcase was small, it appeared sufficient to draw visitors' attention. We very much appreciate the service offered by the organiser in collecting business cards and contacts on our behalf. This is certainly the icing on the cake! Our team has started to connect with the new contacts we obtained at the Hybrid Showcase. Although it will take some time before we achieve any results, we truly appreciate the information we received," continued Ms Chan.
Visitor feedback
The efforts of international exhibitors to maintain their presence in the Chinese apparel market did not go unnoticed by onsite buyers. In fact, the Hybrid Showcase helped meet the sourcing needs of visitors. 
"Although the fair is affected by the pandemic and there are fewer overseas exhibitors, hall 5.1 still gathered high-quality suppliers from Korea, Japan, the UK and other regions. Through the fair's new Hybrid Showcase display area, I even discovered a high-quality fibre supplier, Sateri. I'm very interested in their sustainable and environmentally friendly Lyocell and EcoCosy fabrics. I should be able to conduct further business communication with them after the fair."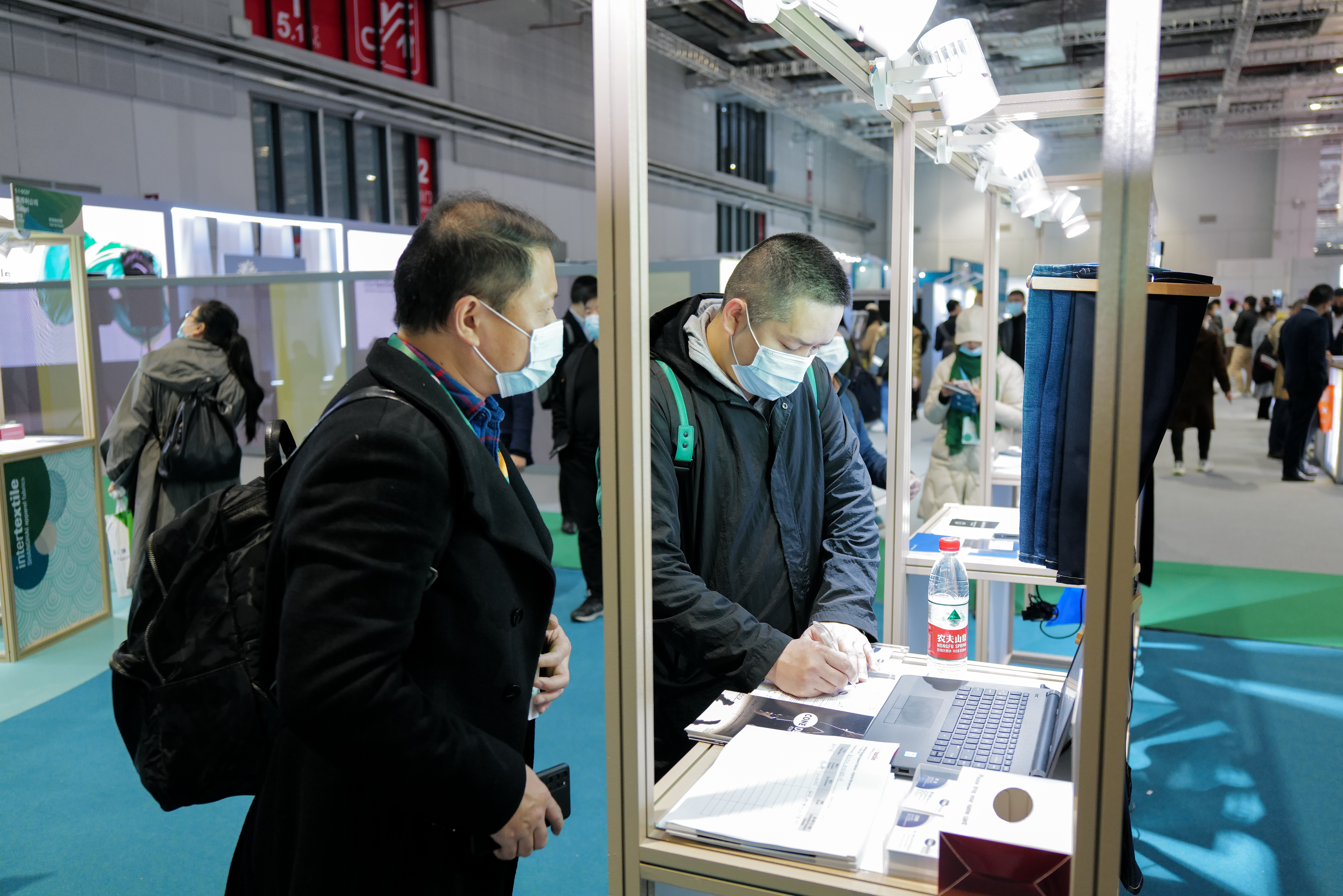 Online business matching
Besides showcasing the products of overseas exhibitors to onsite buyers, video meetings were also conducted during the fair to connect onsite exhibitors and overseas buyers. Due to travel restrictions, Mr Steve Tse, Fabric Sourcing Manager of CK Retail 21 Ltd from Hong Kong said they participated in the online business matching programme offered by Intertextile again, having joined the 2020 Autumn Edition via video meetings as well.
"We would like to meet new suppliers so it's nice that the organiser has put together a list of exhibitors to match our sourcing requirements. We were looking for high-end as well as synthetic fabrics. During the online meetings with exhibitors, both sides were eager to exchange information about the latest market trends, for example we discussed what kind of finishing is most popular now, especially for functional and sportswear. After the meetings, we also kept in touch with the exhibitors to get their fabric samples, including their best-selling fabrics. We look forward to having more online meetings with Intertextile exhibitors next time!" shared Mr Tse.
He also observed: "During the pandemic, we can only keep in contact with our existing suppliers from overseas through phone calls, and it takes quite some time for them to send over their samples to us. As a result, we notice that suppliers are spending more efforts to understand buyers' needs when sending samples. For getting to know new suppliers though, the online business matching services provided by Intertextile is still a more efficient way."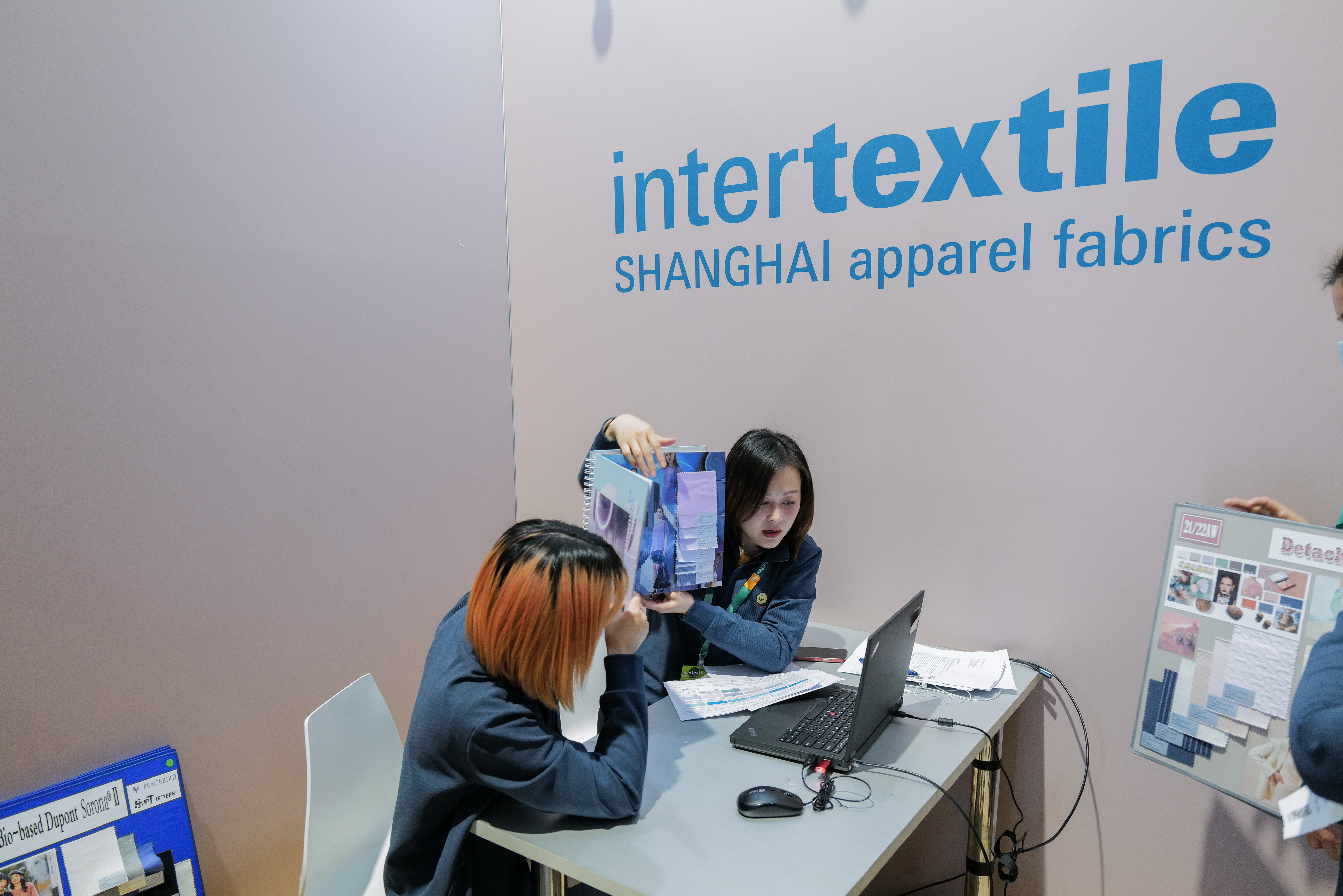 Ms Celia Lo, Manager, Itochu Textile Prominent (Asia) Ltd, Hong Kong China, agreed that online meetings are for having a preliminary understanding of new suppliers. "We wanted to find offshore and Chinese suppliers. During the fair, we had five to six online meetings per day and each session was 30 minutes, which was quite sufficient."
Buyers can access Intertextile's online business matching platform, Connect PLUS, before, during and after the fair to find more suitable suppliers. With AI-driven matching recommendations, instant messaging and video call functions, the online platform maximises business opportunities for suppliers and buyers regardless of geographical location and allows them to have more meetings beyond the three-day event.
For more details about Intertextile's hybrid and digital solutions, including the upgrade of the Hybrid Showcase at the upcoming Autumn Edition, please visit: https://intertextile-shanghai-apparel-fabrics-autumn.hk.messefrankfurt.com/shanghai/en/press/press-releases/2021/ITSA21-PR3.html
Intertextile Shanghai Apparel Fabrics – Autumn Edition 2021 will be held from 25 – 27 August at the National Exhibition and Convention Center (Shanghai). The fair is co-organised by Messe Frankfurt (HK) Ltd; the Sub-Council of Textile Industry, CCPIT; and the China Textile Information Centre.
For more details on this fair, please visit: www.intertextileapparel.com. To find out more about all Messe Frankfurt's textile fairs worldwide, please visit: www.texpertise-network.com.