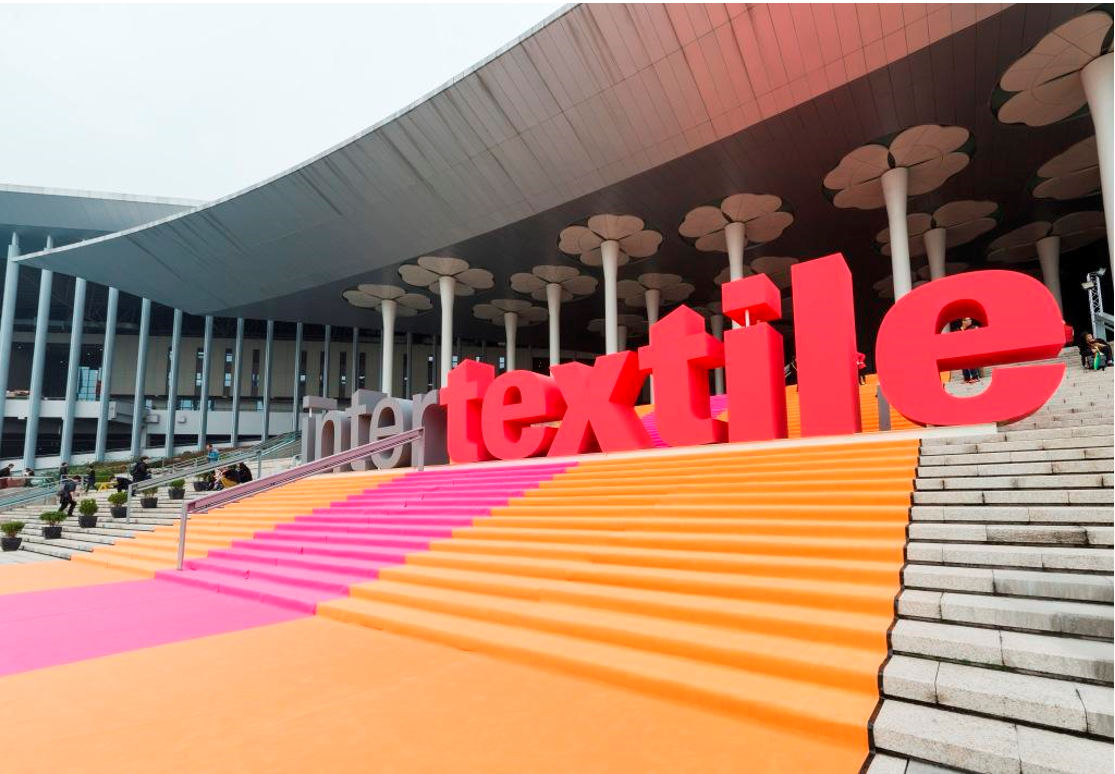 "Intertextile Shanghai Apparel Fabrics offers an ideal platform for overseas suppliers to meet with Chinese buyers, many of whom they may not be able to meet elsewhere, in addition to the visitors from around 100 other countries & regions," explained Ms Wendy Wen, Senior General Manager of Messe Frankfurt (HK) Ltd. "The fair is an opportunity to both network and build on existing relationships across the global textile industry." The fair will offer over 500 overseas industry players an opportunity to expand their reach in China, as well as those from elsewhere in Asia and further afield. Country & region pavilions and zones are an example of the platforms Intertextile Apparel offers for international exhibitors to stand out from the crowd and highlight their latest collections.
At the Spring Edition, these include:
Milano Unica Pavilion, Italy: returning to the fair with nearly 50 exhibitors, highlights include Lanificio Faliero Sarti who will bring cotton to the fair, and Tessitura Marco Pastorelli, who manufacture textiles for lining and pocketing, including custom orders
Korea Pavilion: organised by the Korea Fashion Textile Association, who will bring 67 members, including Jk Texland, Suntex and Dongkeuk Textile
Japan Pavilion: organised by Japan Fashion Week, who will bring 22 exhibitors and a Japan trend area
Taiwan Pavilion: with 41 exhibitors, this hub for innovation will include Cheng Mei Label's accessory products, Sunfly Textile's innovative performance knitted fabrics, and Yoke Sine Enterprise's lace & embroidery products
India Pavilion: organised by Federation of Indian Chambers of Commerce & Industry (FICCI) for the first time, with 10 members including Ankush Enterprise who will bring cotton fabrics, Silverline Fashion Fabrics and their linen and suiting & shirting fabrics, and Sugam Fabrics, who will bring linen and cotton
Pakistan Pavilion: can be found in hall 7.1, with three exhibitors in Beyond Denim
As well as this, the Korea Textile Centre Pavilion will feature seven more exhibitors. The International Hall (5.1) will also feature the France Zone, Germany Zone and Turkey Zone.
Fair attracts global VIP buyers
With so much variety on offer, and over 2,700 high-quality domestic exhibitors, each year the fair attracts buyer delegations from around the world. At the 2019 Spring Edition, this includes three delegations from Bangladesh and Vietnam. What's more, the Business Matching Programme will facilitate tailor-made meetings between exhibitors and VIP buyers. This year, buyers in the programme include well-known fashion brands and sourcing companies from eight countries & regions: Australia, Guatemala, Hong Kong, Korea, Malaysia, the UK, the US and Vietnam.
More fair facts at a glance:
Chinese exhibitors: grouped by product end-use in halls 6.1, 6.2, 7.1, 7.2 and 8.1
Product zones: Accessories Vision, All About Sustainability, Beyond Denim, Digital Printing Zone, Functional Lab, Premium Wool Zone and Verve for Design
Fringe programme: international and domestic trend forums, 25 seminars & three panel discussions, Digital Printing Forum and more
Four concurrent fairs: Yarn Expo Spring, Intertextile Shanghai Home Textiles – Spring Edition, fashion garment fair CHIC and knitting fair PH Value
Held from 12 – 14 March at the National Exhibition and Convention Centre (Shanghai), Intertextile Shanghai Apparel Fabrics – Spring Edition 2019 is co-organised by Messe Frankfurt (HK) Ltd; the Sub-Council of Textile Industry, CCPIT; and the China Textile Information Centre. For more details on this fair, please visit: www.intertextileapparel.com. Information from the international textiles sector and Messe Frankfurt's textiles fairs worldwide can be found at: www.texpertise-network.com.
-end-
Notes to editors:
Download this press release and picture material

Further press information & picture material
https://intertextile-shanghai-apparel-fabrics-spring.hk.messefrankfurt.com/shanghai/en/press.html
Follow Intertextile Shanghai Apparel Fabrics on social media
www.facebook.com/intertextileapparel
https://twitter.com/Intertextile
https://www.linkedin.com/showcase/intertextile-shanghai-apparel-fabrics
www.instagram.com/intertextileapparel
Newsroom
Information from the international textiles sector and Messe Frankfurt's textiles fairs worldwide can be found at: www.texpertise-network.com.
Background information on Messe Frankfurt
Messe Frankfurt is the world's largest trade fair, congress and event organiser with its own exhibition grounds. With more than 2,500* employees at 30 locations, the company generates annual sales of around €715* million. Thanks to its far-reaching ties with the relevant sectors and to its international sales network, the Group looks after the business interests of its customers effectively. A comprehensive range of services – both onsite and online – ensures that customers worldwide enjoy consistently high quality and flexibility when planning, organising and running their events. The wide range of services includes renting exhibition grounds, trade fair construction and marketing, personnel and food services. With its headquarters in Frankfurt am Main, the company is owned by the City of Frankfurt (60 percent) and the State of Hesse (40 percent).
For more information, please visit our website at: www.messefrankfurt.com
*preliminary figures 2018